The Heart Of Newport Beach
Lido House delivers the ultimate authentic beach house retreat—a refined yet stylish celebration of the West and East Coasts.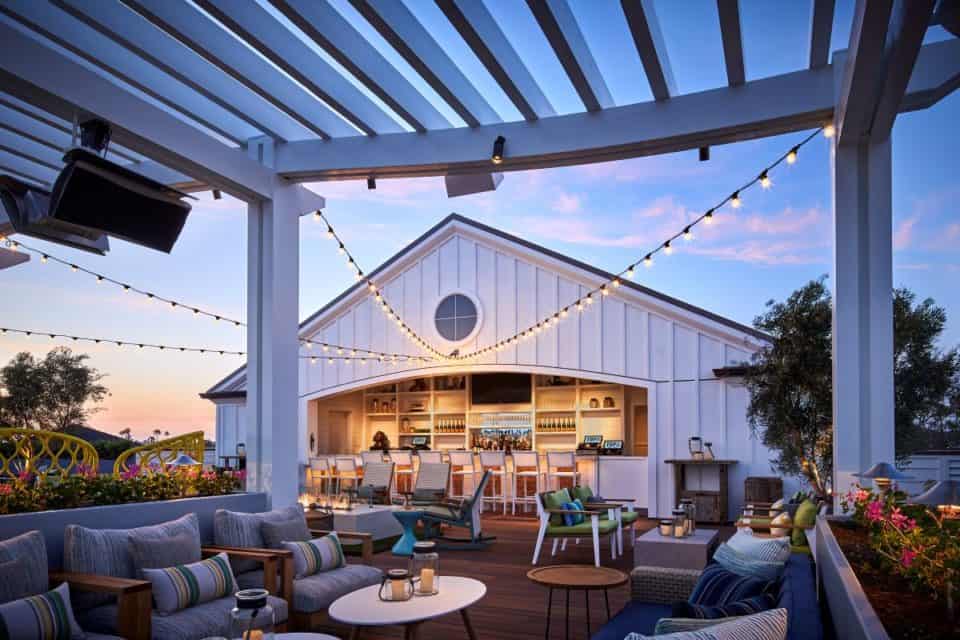 Beautifully located near marina, beach, and town, Lido House holds an unrivaled position as the vibrant heart of Newport Beach. 
Designed with an effortless sense of style, Lido House is the ideal retreat in the coastal community. The hotel's design and iconic architecture celebrates a Cape Cod aesthetic with elegant twists, nautical touches, and nods to California's storied landmarks.
Located on the site of the former City Hall, Lido House pays homage to the historical building through interior design and culinary excellence, while merging nautical flair with Cape Cod style architecture – all inspired by the hotel's visionary and owner Robert Olson.
Step into Mayor's Table, the hotel's signature restaurant, and take in Newport Harbor fables and other stories through artistic details; explore the famed Balboa Peninsula and boardwalk with complimentary beach cruisers; gaze over the Pacific to Catalina as the sun sets on another iconic Newport Beach day while sipping a custom blend champagne cocktail. These and so much more are all things Newport Beach.
Lido House boasts five one-of-a-kind residential-style cottages, each of which was designed by a local designer and named for one of the city's islands. The cottages each pay homage to the signature ambiance of seaside lifestyle, promising an authentic beach house experience. Marriott Bonvoy Traveler goes "Behind the Design," sitting down with each designer to dive into everything from design inspirations, creative process, and Newport Beach local picks. Listen to the "Behind the Design" podcast below: 
Part 1:
Part 2:
Part 3:
Part 4:
Part 5: