Steeped In Stories
Intertwined in a rich history of Irish stories, The Shelbourne writes a new chapter in Dublin.
For almost 200 years, The Shelbourne has established itself as the gathering place for the great cultural and political figures of each era. The hotel welcomes every guest with its signature brand of Irish charm. 
On the edge of St. Stephen's Green, in the heart of Dublin, The Shelbourne is steeped in rich history. With previous patrons including author William Thackeray and poet Seamus Heaney, there are nearly two centuries of stories within its walls. Particularly in room 112, where the Constitution of the Irish Free State was crafted in what is now renamed the Constitution Suite.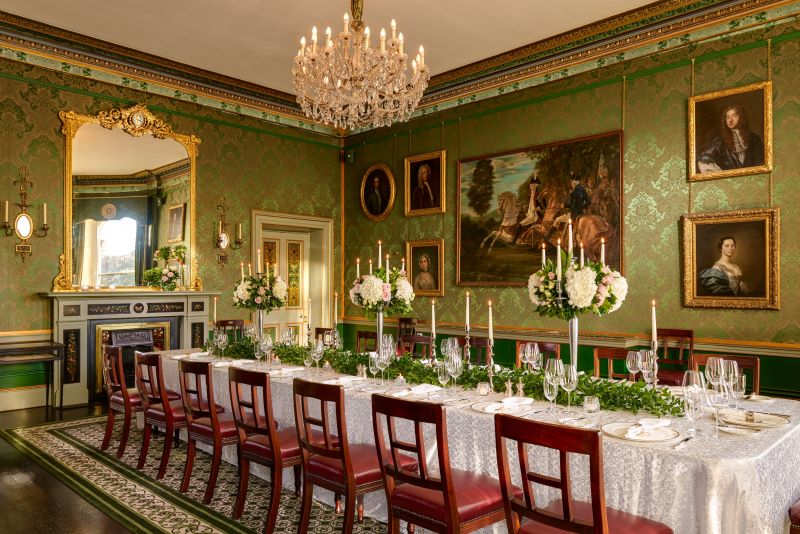 The hotel's original winding staircase is juxtaposed with Irish Connemara marble flooring and illuminated by a stunning stained-glass window, giving the overall effect of history refreshed. The Shelbourne's genealogy butler is on hand to assist guests who wish to chart their own history. For those who prefer to admire the hotel's illustrious ancestry, you'll find several unique alcoves in which to savor a cocktail and warm conversation.
The iconic Horseshoe Bar has seen it all. This Dublin classic has been a meeting point for politicians and journalists, as well athletes and movie stars. You're likely to find visiting dignitaries and local personalities who know The Horseshoe Bar as one of Dublin's preeminent meeting spots.